About Our Company
Joe Victoria, President of Victory Plumbing, has been involved in the plumbing industry for 20 years on the South Strand. He began Victory Plumbing in 2016, "The time was right to start a new venture," he said. Victory handles residential and commercial work.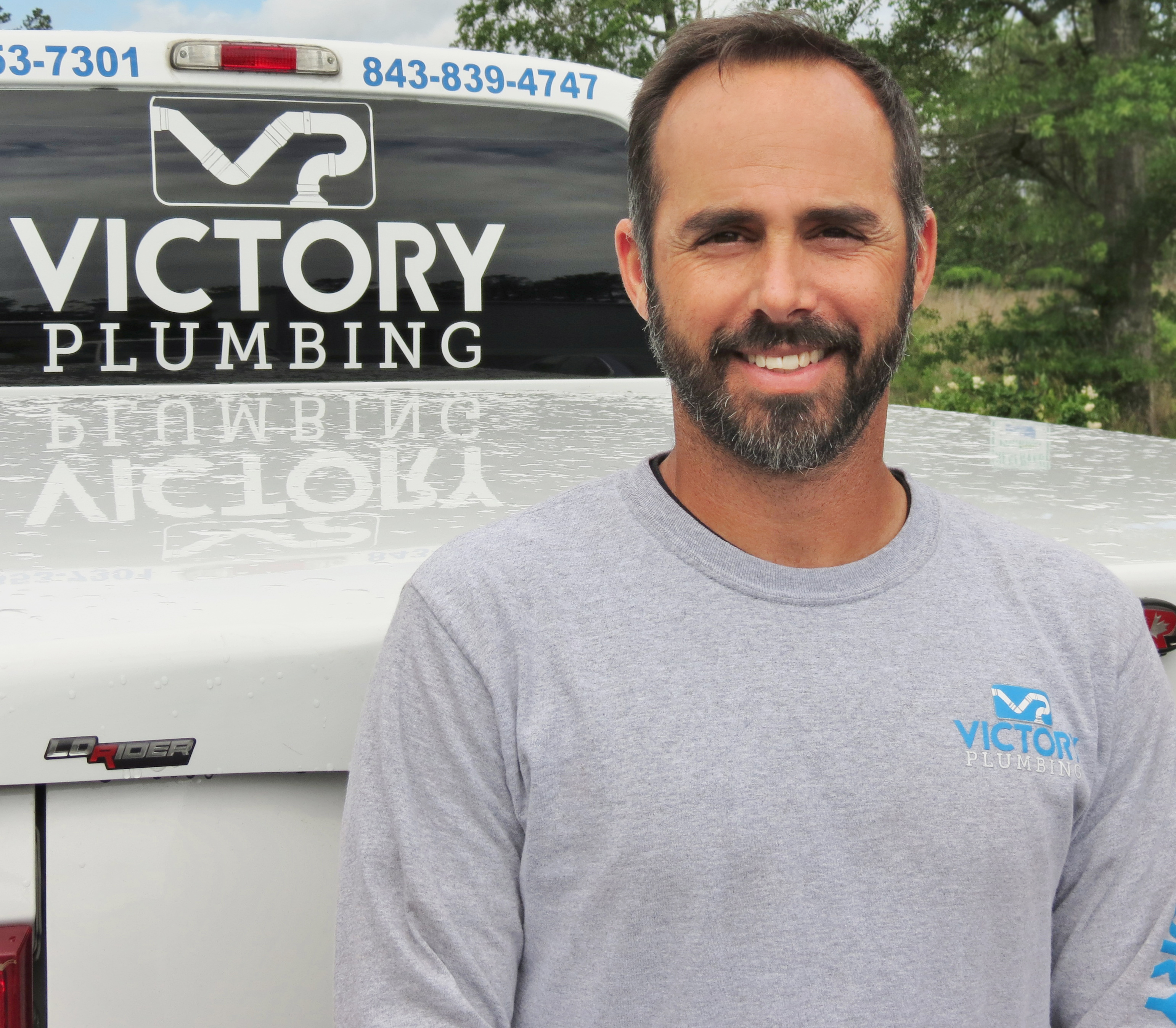 They have two rough in crews that work exclusively on new construction. Joe recognizes that builders are subject to the same frustration as homeowners for unreturned phone calls. He takes pride in being responsive to calls, and for doing quality work and keeping builders happy. "Communication is very important."
On the design front, bathrooms have become like spas for all the luxury touches. Joe Victoria, President of Victory Plumbing said, "There have been a lot of changes in fixtures like showers with digital controls on touch screens to stream music and adjust lighting." Rain heads and waterfall faucets are additional spa-like features. Joe continued, "Vessel sinks and dual vanities with trough sinks have become popular. Brushed nickel and bronze have replaced chrome."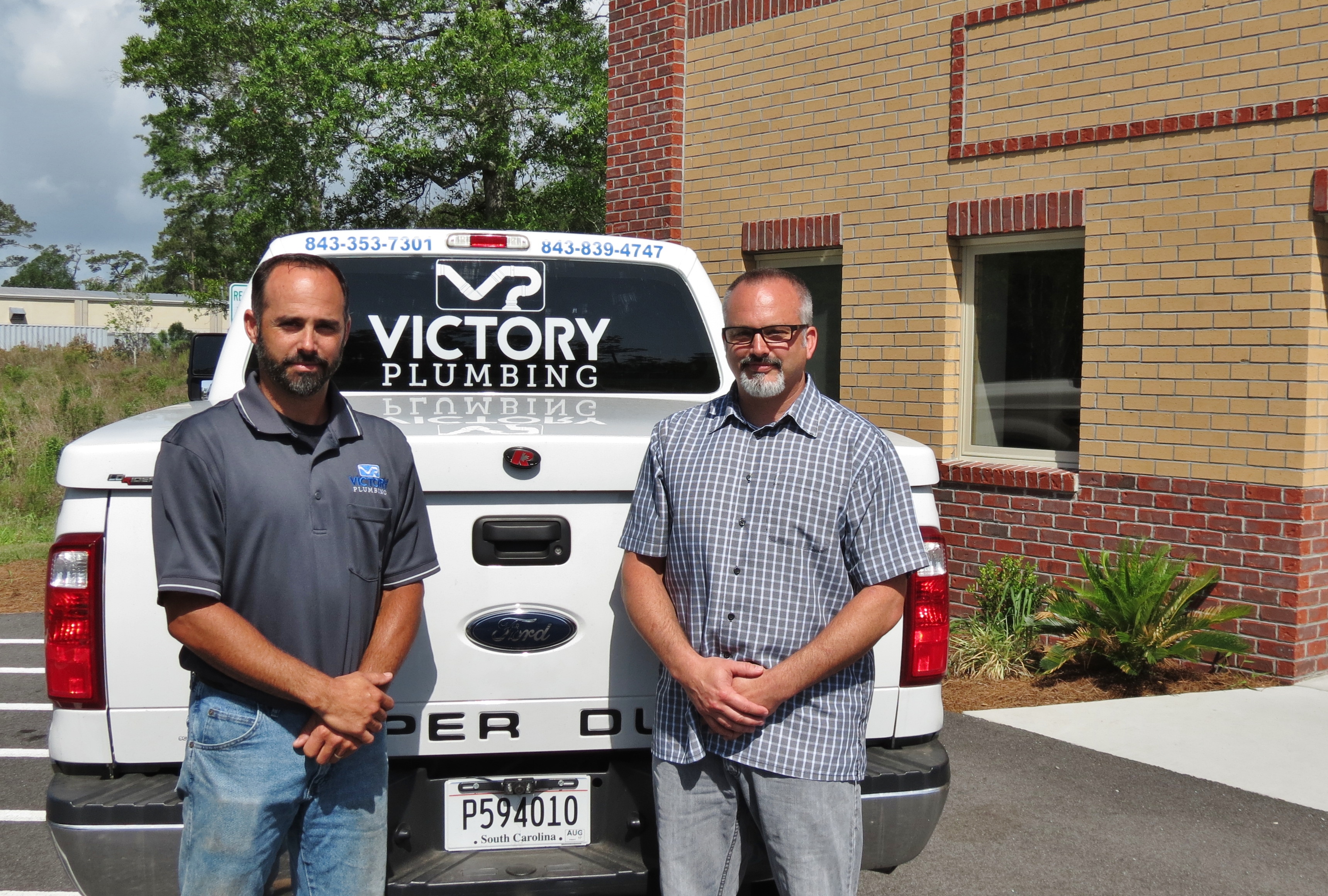 David Victoria, brother and business partner added, "Technology has changed a lot – toilet seats are one step away from being a hovercraft." To think, the first sit-down toilet (around 2800 BC) was a pile of bricks with a wood seat. Toto set the industry standard with their "washlet" concept invented nearly 50 years ago. Today, Toto toilets have models that include sensor controlled seat covers (no more arguments over lid position), seat warmers, a bidet function, an air-purifying deodorizer, and an air dryer. American Standard and Kohler manufacture similar products.
David noted that touchless faucets are another feature people want. They can be programmed to adjust flow time and temperature, and they have a lot of appeal for homes with children and elderly. A manual override is still pragmatic because like sensor paper towel dispensers in public restrooms, the sensor can fail.
In the kitchen, pull down faucets, pot filler faucets at the range, and entertainment sinks have become popular. The entertainment sink is long and narrow and can be filled with ice to keep beverages and foods cool, much like an ice table on a buffet.
If Joe was to suggest one or two plumbing features for serious consideration, it would be tankless water heaters and water filters. He said, "You can't go wrong with tankless, and it has been improved with a recirculating pump so that hot water is available within 30 seconds." A recirculating pump can be put on electric hot water heaters, but the supply of hot water will not be endless. Though 80-gallon water heaters are no longer available, newer 50-gallon heaters are more efficient for quickly replenishing. Of water filters, Joe said, "The way I plumb water lines inside the house, I can set up a water filter on the entire house." The carbon filter removes chlorine, which prolongs the life of toilet flappers and improves the quality of water for bathing, drinking, cooking and laundry.
Contact
Address

1614 American Way Myrtle Beach, SC 29577

Phone

E-mail

Website

Category

Plumbing Contractor, Property Maintenance Service, Remodeling/Renovation, Tankless Water Heaters

Location

Myrtle Beach By Bloop Admin
Email: bloopadmin@thisisbloop.com
Please create a form with contact 7 and add.
Theme Settings > Item Pages > Contact > Contact Form ID