HGHBA
Horry Georgetown Home Builders Association
THE HORRY GEORGETOWN HOME BUILDERS ASSOCIATION
Serving The Horry & Georgetown Building Industry Since 1969
Professionals involved in the construction industry in Horry and Georgetown counties enjoy many benefits with the Horry Georgetown Home Builders Association (HGHBA). Becoming a member of the HGHBA also provides membership in the Home Builders Association of South Carolina (HBASC) and the National Association of Home Builders (NAHB). With each of these organizations, access to employees is available to provide help.
Over 47 years ago, 8 builders and 8 associates (charter members) started the HGHBA to raise the level of professionalism in the industry. Education, legislation, networking and providing high quality homes and commercial buildings at a fair price to customers of varied incomes were among the prime concerns.
With hundreds of dedicated professionals from all areas of the industry working together, the HGHBA has grown into a highly respected, influential organization that has led the way to better building practices. HGHBA members are new home and commercial builders, remodelers, subcontractors, suppliers and other professionals who play vital roles in the industry. All of these companies work together for the good of their professions and the customers. Many members not only serve in positions in the local association but serve at other levels.
Professionals involved in the construction industry in Horry and Georgetown counties enjoy many benefits of the Horry Georgetown Home Builders Association (HGHBA).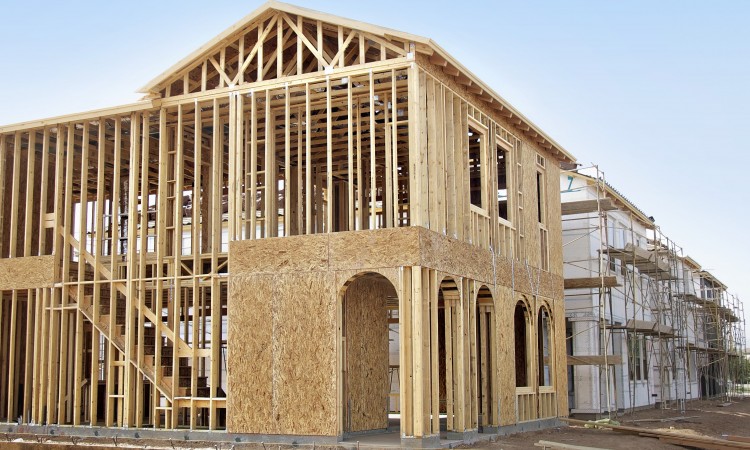 The most respected organization
Since 1978, Rose Anne O'Reilly has served as Executive Vice-President of the HGHBA. Rose Anne says "I've been fortunate over the years to have great leaders. Our Board Members care about our communities, education and building professionalism within our industry. Due to their commitment, HGHBA is one of the most respected organizations in the area for its education efforts, community work and involvement in the implementation of laws and regulations affecting the building industry." Rose Anne is also serving as 2016 EO Council Chairman of the HBASC.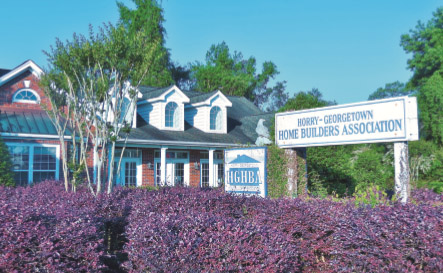 Today, Larry W. Paul, owner of L.W. Paul Construction remains an active charter member, having distinguished himself in numerous ways on the local, state and national levels. While their representative may have changed, charter associate members Santee Cooper, Horry Electric and Palmetto Brick (formerly Waccamaw Brick) continue to remain active in the HGHBA.
Harry Dill, a longtime residential homebuilder in Horry County, has served the HGHBA in several capacities, including 4 terms as President.  Also, Harry Dill was elected President of the HBASC in 2014.  Harry is currently serving as the 2016 HBASC Vice President.  Harry Dill was also inducted into the SC Housing Hall of Fame in 2009.
Harry says, "Probably what I cherish most from my twenty plus years HGHBA membership is the relationships I have developed locally, statewide and nationally.  Monitoring legislation that affects our industry is one of the necessities of our modern day society. The HGHBA is one of the best platforms to launch that effort.  The HBASC, as well as the NAHB, daily monitors this legislation on our behalf, providing up to date information regarding our industry."
"Giving back to our community is equally important.  The HGHBA has always been at its best in that area.  Whether it is building doghouses for the Humane Society, collecting coats for needy children or adding rooms for a child in need, the members of the Association will always come through.  Builders have some of the biggest hearts imaginable."
Harry adds, "I can honestly say the HGHBA has been instrumental in forwarding and maintaining my career both through the people I have met and the education I have received.  I'm not sure I could have been successful without it."
Rob Clemons, a Certified Master Builder with Dawol Homes, has a leadership commitment to the HGHBA.  Rob was elected in 2014 as Vice President of the HGHBA, elected in 2015 as President and again to a second term as HGHBA President in 2016.  Rob says "I think it's important to be a part of a group of people with common goals.  There is strength in numbers.  There is always legislation coming through.  I think the Home Builder's association plays a role in making sure the best practices are the standard here locally."  
Also, a devoted long term HGHBA member Lawrence Langdale, Vice President of Coldwell Banker Chicora Real Estate, currently serves as the 2016 Secretary of the HBASC.  
In addition to giving back by serving the HGHBA, members offer support to people and animals as a group through several charitable projects and as individuals through charities of their choosing or creation.
In August of 2013, Berkley White, Vice-President of Classic Homes, received the Thomas N. Bagwell Builder of the Year Award from the HBA of SC. Berkley and his mother, Susan White, the company's President, co-founded Classic in Myrtle Beach in 1997. Berkley has been a member of the HGHBA since 1997 and has served in numerous capacities, including two terms as President. Berkley is a Certified Master Builder, a long-time member of the Southern Living Custom Builder Program. Classic Homes built the Grand Strand's first Southern Living Showcase Home.
A Myrtle Beach native, Berkley grew up with both parents being involved in building. He says, "It's been a wonderful thing for my life. It's been fascinating to watch the industry change over the years." He adds, "This is a very respected profession. I think the HGHBA members just elevate it to another level of professionalism. I have always told people we run a business and happen to build homes. It's still one thing that is done by people. When you think about how many people it takes to build a house….the coordination and the efforts…it's amazing."
Among other benefits of HGHBA membership, Berkley places high importance on the strong legislative influence that has helped create better codes across the state along with better relationships between building professionals, legislators and code enforcers. "You're more powerful as a group than as one person," he said.
TO JOIN THE HORRY GEORGETOWN HOME BUILDERS ASSOCIATION OR IF YOU HAVE QUESTIONS OR NEED MORE INFORMATION, PLEASE CALL 843-438-4124 OR EMAIL rao@hghba.com.  You may also visit www.myrtlebeachhomebuilders.org to learn more about the HGHBA.
Your local HGHBA office is located at 728 Highway 501 East in Conway, SC. It is the last building on the left facing 501 Bypass just before Busbee Lake entering Conway.