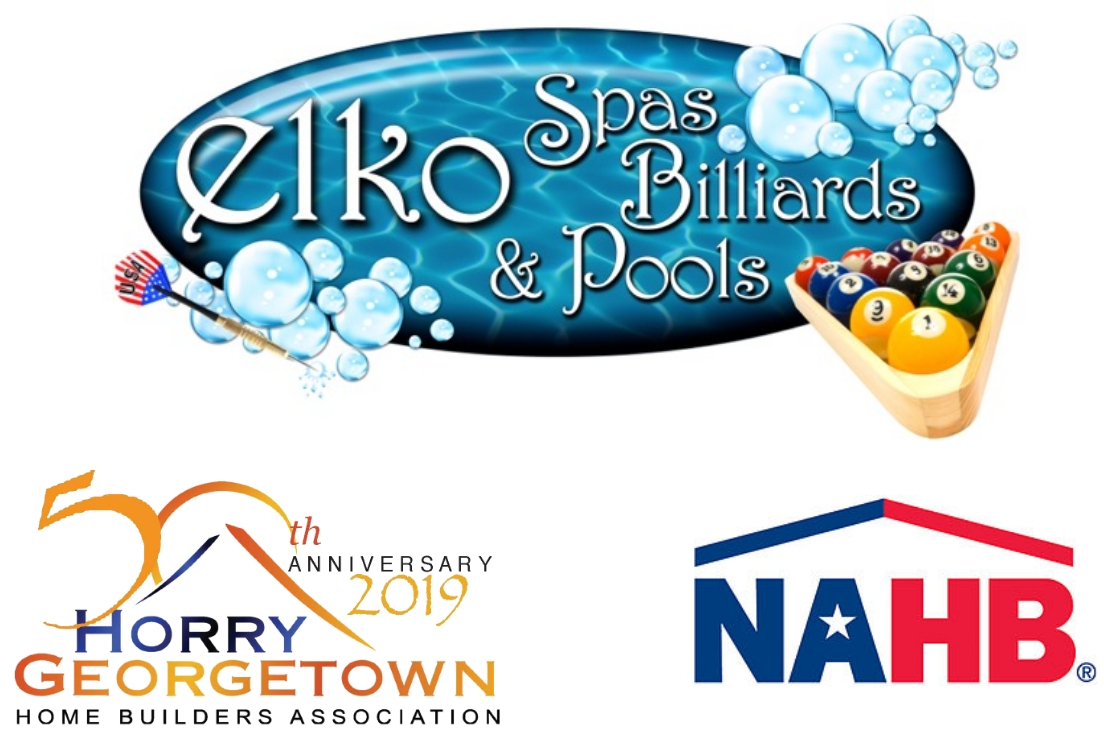 About Our Company
Elko Spas Billiards & Pools
For 15 years Elko Spas, Billiards & Pools has been part of the Grand Strand's recreational life. For 30 years, their location has been a HotSpring Spas® Dealership.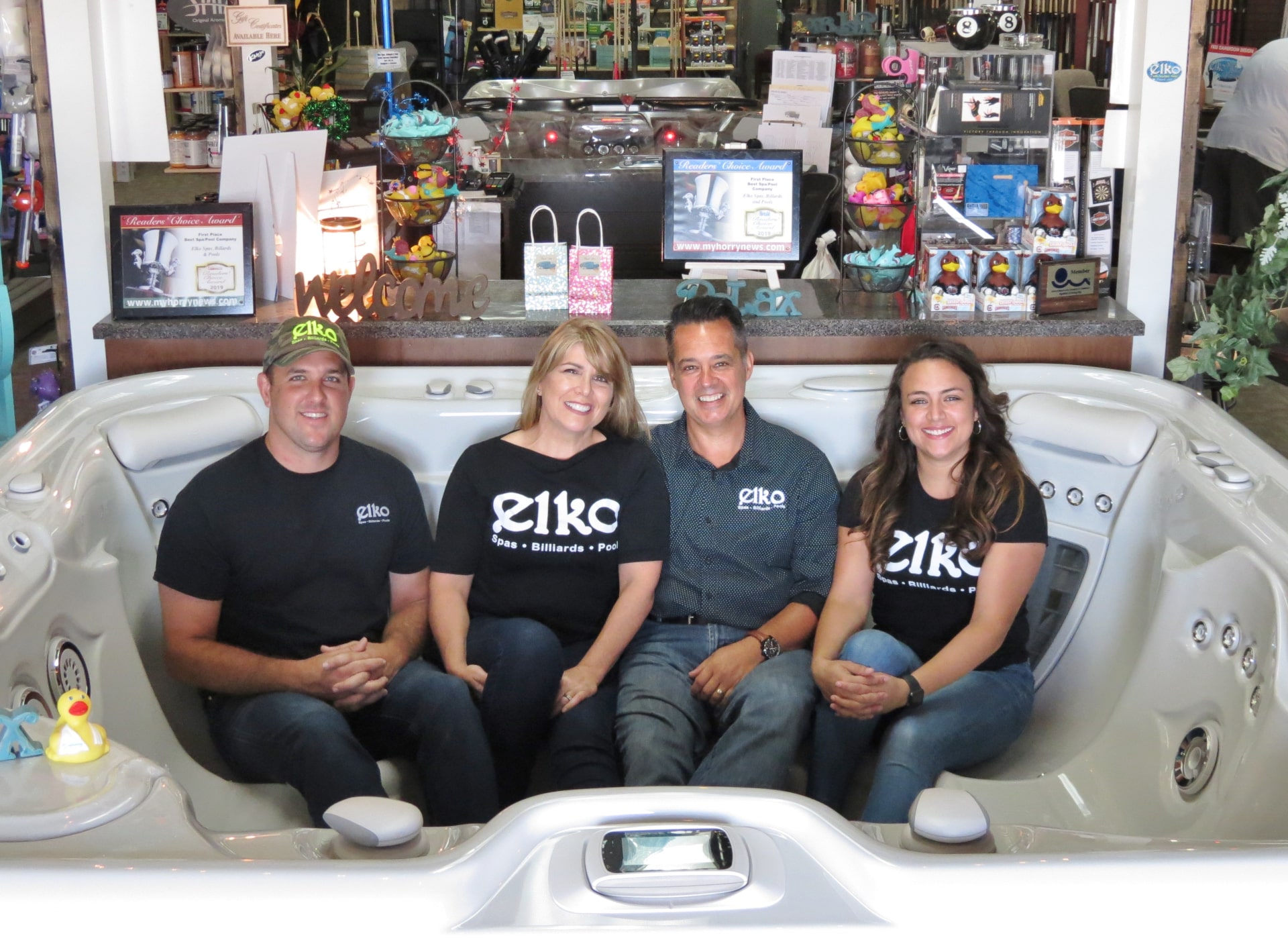 (from left to right ) Lead Salesman, Josh Griffith, Vice President, Kimberly Elko, President, Mike Elko & Service Manager, Ashley Karellas inside the Elko Spas Billiards & Pools showroom located @ 4718 Hwy. 17 Bypass & Northgate in Myrtle Beach, SC
President of Elko, Michael Elko, likes to keep things simple: "We sell the top brands of hot tubs." This approach, combined with their design and service capabilities has garnered them local, national, and international awards. Kimberly Elko, Vice President, said, "We offer valet service. So whether they're a builder, commercial, or residential customer – whoever buys a product from us – we take care of everything from A to Z." Michael noted that HotSpring is known for innovation, including a proprietary salt system for water sanitation, "They're the most energy-efficient hot tub on the market," he said. Kimberly added, "Builders can rely on HotSpring because parts are guaranteed for up to 20 years. We service every brand of spas. HotSpring has longevity; we're still repairing 30-year-old spas. That's important if you're building the spa into a deck on a third story beach house. Builders know these spas are made to last." Soaking in a hot tub has numerous physical and emotional benefits that go even further with swim spas. Elko carries PDC, Artesian, and CalSpa in the swim spa line. This type of spa allows for vigorous exercise by swimming against jet-simulated currents. They come in different sizes and can have separate or integrated hot tubs.
Contact
Address

4718 Hwy 17 Bypass & Northgate - Myrtle Beach - SC - 29588

Phone

E-mail

Website

Category

Billiards, Exterior Products, Game Rooms, Landscape Design/Installation, Outdoor Living Space, Pool Chemicals & Supplies, Pools & Spa Contractor, Property Maintenance Service, Remodeling/Renovation

Location

No Location
Location
Elko Spas Billiards & Pools
Contact
Elko Spas Billiards & Pools By Bloop Admin
Email: bloopadmin@thisisbloop.com
Please create a form with contact 7 and add.
Theme Settings > Item Pages > Contact > Contact Form ID
Events
Elko Spas Billiards & Pools
Ratings
Elko Spas Billiards & Pools