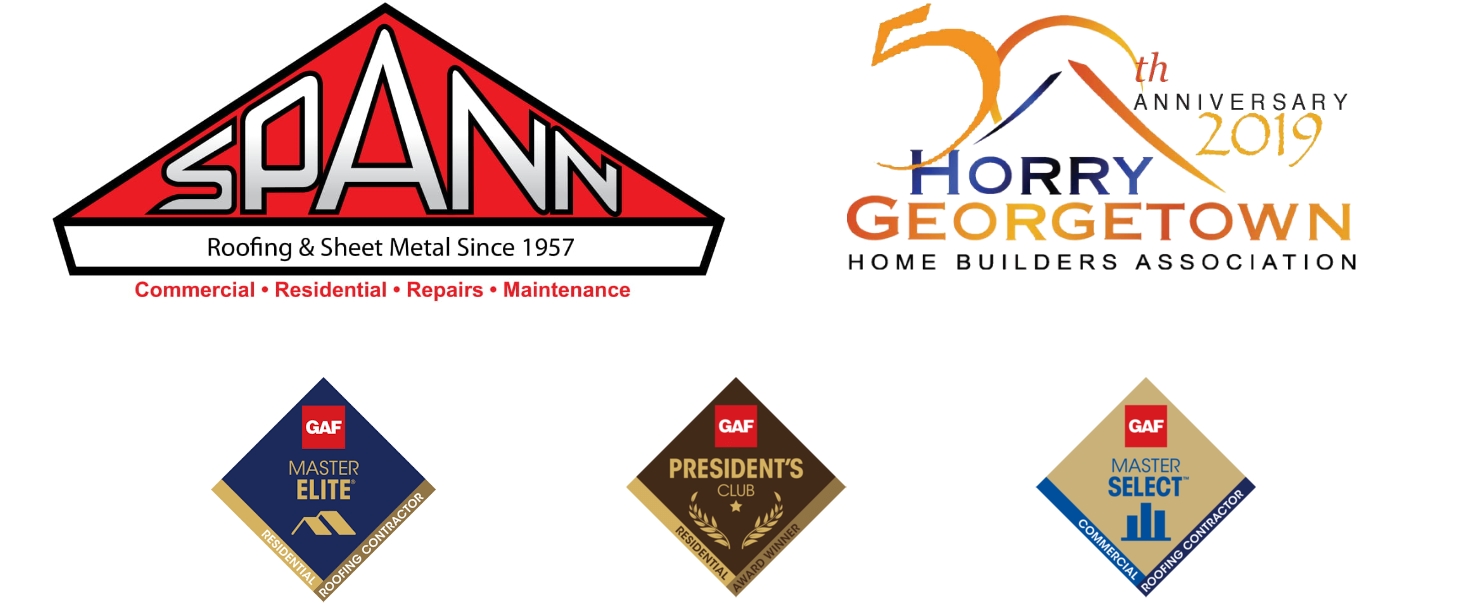 About Our Company
Spann Roofing & Sheet Metal
Spann Roofing has been in business for 62 years, serving Horry, Georgetown, Florence, and Brunswick counties. Spann is a family-owned and operated company that has built a solid, well respected reputation. One glance at their portfolio of roofing jobs tells the story of growth along the Grand Strand area. Spann has a wide range of expertise and are ready with a variety of materials. Services offered include the following:
Residential and Commercial New Roof Installation
Residential and Commercial Roof Replacements
Residential and Commercial Roof Repair
Roof Maintenance Programs
Sheet Metal Fabrication
Energy Star Roofs
Free Residential Roof Replacement Quotes
Contact
Address

459 Allied Drive Conway, SC 29526

Phone

E-mail

Website

Category

Exterior Products, Gutters, Hurricane Protection, Property Maintenance Service, Remodeling/Renovation, Resource Directory, Roofing

Location

Myrtle Beach
Location
Spann Roofing & Sheet Metal
Contact
Spann Roofing & Sheet Metal By Bloop Admin
Email: bloopadmin@thisisbloop.com
Please create a form with contact 7 and add.
Theme Settings > Item Pages > Contact > Contact Form ID
Events
Spann Roofing & Sheet Metal
Ratings
Spann Roofing & Sheet Metal